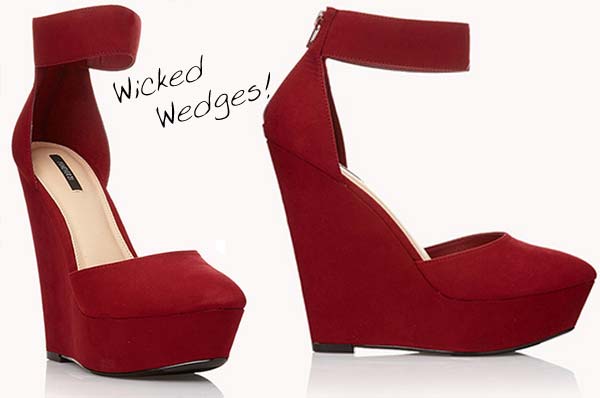 These Classic D'Orsay Wedges from Forever 21 will make a statement. They are a beautiful wine color and are super comfy.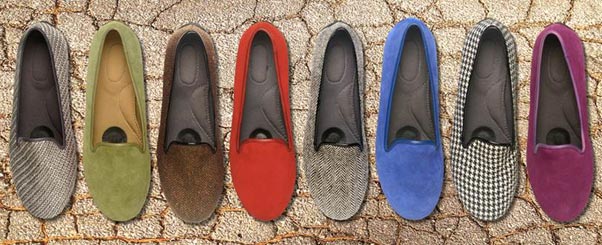 Sometimes you need to take off the heals and let your feet rest. Pluggz offers feminine slip-on earthing shoes with a sassy, tailored edge. Pluggz grounding Loafers come in brilliant suedes and distinctive woven fabrics that will accessorize a business suit or rev up your denim casuals. Plush jewel-tone suedes and textured patterns with contrasting trim create a signature look. All grounding Loafers have our proprietary pluggz technology designed into comfortable, slip-resistant rubber soles for grounding yourself. Handmade with padded memory foam arches and heels, moisture wicking, anti-microbial lining that breathes, along with our signature trampoline heel, our earthing shoes provide enviable support and comfort.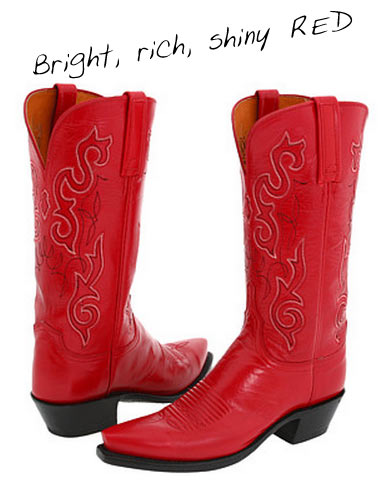 These Lucchese N4525 5/4 Boots are a super sexy red. if you are looking for "red", these are the pair to buy. The color is very rich and shiny and will look great with and pair of blue jeans. These boots are flat out gorgeous.